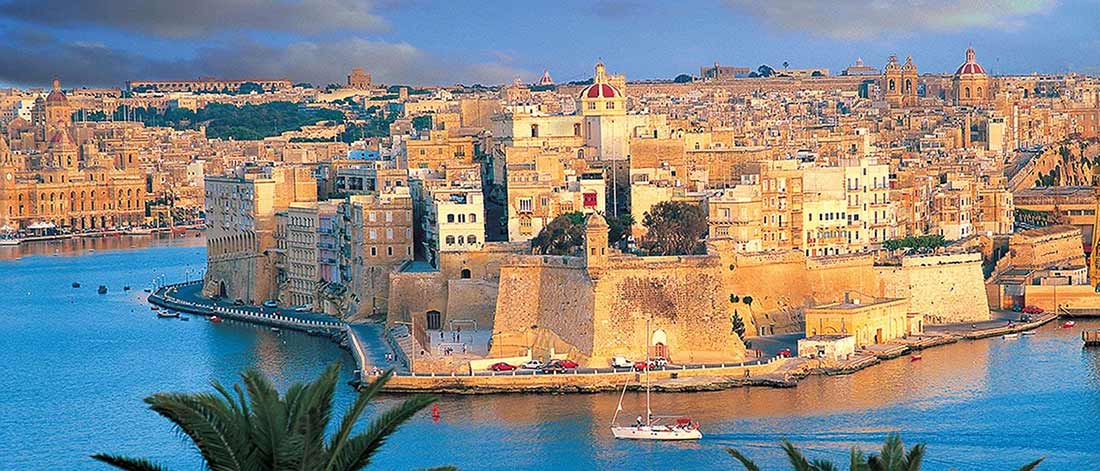 15 Mar

| Renting a house in Malta

Renting a house in Malta is definitely one of the most important aspects when it comes to expatriation.

The number of foreigners who arrive on the island has become progressively higher than of those who leave it, thus increasing a demand that, due to a thriving economy that does not seem inclined to slow down, sees rental prices constantly rising. Just to give you an idea, we are talking about increases in rents of around 50% -60% in the last six or seven years, with a huge surge in just the past two.

This movement and these short-term rents are the market in which the hundreds of real estate agencies on the island operate.

Here are some mistakes to avoid:

1) WRONG LOCATION

Malta is small, but the areas vary a lot from one another in terms of social diversity. Moving with the family, maybe with children who still go to school, to areas like Naxxar or Attard can be wise, as they are very well served, centrally located, rather quiet and offer many housing solutions such as maisonettes or townhouses. While if you are young, without a means of transport and are looking for more lively areas, St Julians, Sliema or Gzira may be the right solution for you because, although more expensive, you will not be needing public transport (which is fortunate as they are not known for the quality of that service). Also, traffic in Malta is a well-known problem, unfortunately. Finally, areas that seem quiet can become unbearable, if you are close to one of the many bell towers of the approximately 400 Maltese churches, which start tolling their bells at 6 o'clock in the morning.

2) FORGETTING THE H FORM FOR THE UTILITIES

This is perhaps the most overlooked aspect by part of those who want to rent a place in Malta: utilities. Here there are 2 different rates for domestic use: the Residential rate and the Domestic rate (typical of second homes). In 99% of the cases, your property will have a Domestic rate contract with ARMS (the Maltese portal for utilities): these tariffs, according to consumption, can cost up to 50% -100% more than the residential one. In order to register the utilities on your behalf, your Landlord must sign the so-called H Form issued by ARMS, without that, you will be stuck with the Domestic tariff. Many Landlords, given the short average duration of contracts, will find some excuse not to sign it, and if they do not sign it, we suggest you walk away and look for another place.

3) UNDERESTIMATING THE CONTRACT

The rental contract regulates your presence in the house/apartment, explains the conditions of your stay and indicates also its duration.

Agreeing to any contractual changes in a verbal instead of written manner is a very serious mistake that can be very expensive. Never rent a house/apartment in Malta (or anywhere else) without having a written and signed contract. All leases typically include a security deposit that can be used to cover any damage that you may cause in the apartment/house (they may easily ask for a double security deposit if you have a pet), and not to cover unpaid monthly rent. If, as sometimes happens, you decide to extend your stay beyond the natural expiration of the contract you must, in agreement with your landlord, request him/her to prepare a new contract to sign.

4) NON-VERBALIZING EXHAUSTIVELY THE CONDITIONS OF THE HOUSE/APARTMENT AND VERIFYING THE STATUS OF ITS INVENTORY.

Is there a window that closes badly or an air conditioning unit split that does not work? Do not rely on the landlord's verbal promises of resolving any problems you may find in the property: add a small written addendum in the contract. You cannot be charged for damages and, especially if you have an agreement to have something replaced, this will formally force the landlord to meet his/her commitments. Making an inventory of the things left in the house and countersigning it is common when it comes to renting a place in Malta, so ask the landlord to do so.

5) RELYING ON THE WRONG PEOPLE TO FIND A HOUSE/APARTMENT

The Maltese real estate market is very fast, in some areas the apartments remain vacant at most for 24h. This makes the search difficult and the lack of exclusivity means that the same property could (and usually is) be treated by at least 5/6 different agencies, which means that a large flow of people will see the house in a very short time.

If you are considering to relocate your family or your company into Malta, do not take any chances and contact us to evaluate your options. You will receive, in a timely manner, the best and most suitable guidance by our team of highly experienced and qualified relocation and immigration professionals. Principal Relocation Company is able to provide total coverage into Italy & Malta, any destinations, however remote.