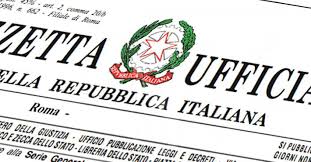 28 Jun

Sanatoria

Based on the Covid-19 situation and the economical and relaunch Decree, the Italian Government has issued Law n. 34 on 19 May 2020. The article 103 of the Law establishes some exceptional procedures for:
The renewal of Permit of Stay expired starting from 31 October 2019, not renewed nor converted can ask for a 6 months temporary stay permit valid from the application date, and that will be valid

only

in Italy.

The possibility to legalize their stay and any irregular job position. Foreign workers with stay permit accordingly to art 9 of the decree 286 issued on 25 July 1998 can sign a subordinate work contract with foreign citizens in Italy, to declare the existence of an irregular working collaboration. This is applicable to foreigners who have been present in Italy before 8 March 2020 and fingerprinted prior this date without having left Italy after this date.
The job categories that can take advantage of this process are listed below:
Domestic helpers/caregivers

Workers in the fields of agriculture, fishing breeding, zootechnics, breeding and related activities
The deadline to submit the application is currently extended until August 15th.
If you are interested in applying for the Sanatoria, Principal Relocation Company can assist you. Please contact us on enquiries@principalrelocation.com to obtain information and quote.
Sulla base delle conseguenze apportate dal Covid-19, il Governo Italiano ha emesso la Legge n. 34 in data 19 Maggio 2020. Nel decreto rilancio e nel decreto interministeriale, è disciplinata la procedura per regolarizzare alcune categorie di stranieri irregolari.
Il decreto rilancio prevede due possibilità in aiuto a due categorie di lavoratori stranieri:
– i lavoratori totalmente sprovvisti di un titolo di soggiorno e coloro che hanno un permesso ormai scaduto e non rinnovato dal 31 Ottobre 2019 (non rinnovato e convertito), ai quali potrà essere rilasciato un Permesso di Soggiorno temporaneo, della durata di 6 mesi e valido solo in Italia.
– Potranno regolarizzare la propria presenza lavorativa in Italia, gli stranieri che lavorano nei settori dell'agricoltura (ma anche allevamento pesca e connesse attività), nonché i lavoratori domestici come colf, badanti o assistenti di persone con handicap anche se non coabitano col datore di lavoro.
La scadenza dei termini per la presentazione delle istanze è stata attualmente prorogata al 15 Agosto 2020.
Se foste interessati alla Sanatoria, Principal Relocation Company può aiutarvi. Contattateci al enquiries@principalrelocation.com per più informazioni e preventivo.