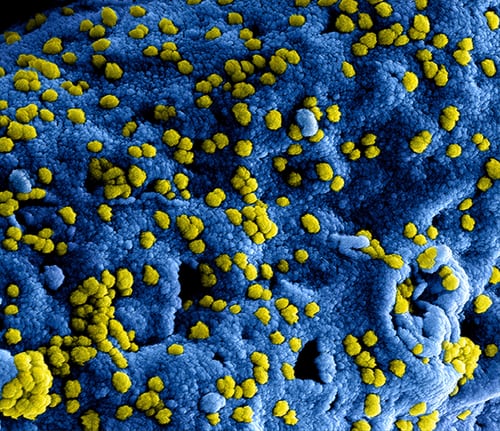 23 Mar

Malta- Coronavirus latest updates – March 23

Dear Partner,

Principal Relocation Company and its team want to provide you an update regarding the Coronavirus as the situation is changing. We have already implemented our BCP for the team in Malta and part of it is working in "smart mode" from home; our operativity has not changed.

Malta and Coronavirus – Government Rules

Please be advised that the Maltese Government is issuing new statements on a daily basis. Therefore, the situation is permanently being updated.

Upon the order of the Superintendent of Public Health, as from the 23 March 2020 at 8am, the closure of all shops whereby their principal business relates to the selling of:
Clothing
Sportswear
Jewellery
Handbags and leather goods
Costume jewellery and accessories
Footwear
Non-prescription eyewear
Perfumeries
Beauty products
Haberdasheries
Soft furnishings
Household appliances
Souvenir shops
Discount stores
Luggage shops
Toy shops
Hobby shops
Furniture
Florists and vaping shops shall be observed.
This decision applies to the above-mentioned shops whether operating in shopping malls and/or elsewhere. These shops may still sell and provide delivery services of their products in the community.
As announced earlier today, Government is also requesting with effect from the said date and time the closure of outlets providing non-essential services, namely hairdressers, barbers, beauticians, spas, nail artists, nail technicians and tattooists.
Fines of €3000 will be imposed each time these new measures are breached.
Supermarkets, grocery stores, pet-shops, medical services, post-offices, transport, and banks, will not be affected.
Furthermore, we want to remind you that:
Closure of Public Venues
As schools (primary, secondary, post-secondary and tertiary) and childcare centers will remain closed until further notice.
Public mass events cannot be held.
Bars, restaurants (excluding takeaway services), gyms, band clubs, tombola halls, and other venues are closed.
Public Transport
Malta authorities have issued the guidelines for the public transport regulation:
No standing passengers allowed on buses.
"No change" policy: passengers are required to provide exact change when buying their tickets (€1,50 per ticket)
Busses are fumigated during the night
Education
The closure for students and educators is extended until the suspension is repealed.
Mandatory quarantine extended to all individuals coming to Malta and Quarantine Law Enforcement
The requirement for individuals to observe a 14-day mandatory quarantine is being extended to all individuals who are entering Malta, irrespective of the country of departure. Persons living in the same households as any of the above persons must also spend 14 days in mandatory quarantine. Individuals who do not observe this obligatory quarantine will be liable to a fine amounting to €3,000 for each instance of non-observance. Third country nationals working in Malta breaching the quarantine directive, in addition to the standard €3,000 fine, will have their work permit revoked, leading to deportation.
Immigration/Public Authorities
Identity Malta, the Maltese National Agency for ID and Immigration Services, has decided that the Expatriates Unit will be servicing on an extremely limited allowance.
Others
Contacts
111 – For those who feel symptoms of COVID-19 or who wish further information
+356 2204 2200 – For Maltese residents who were caught in one of the high-risk countries and wish to return to Malta
+356 21411 411 – For those in mandatory quarantine who require provisions of food and medicine
+356 25981000 – For those who have questions about the educational sector and the impact of the coronavirus
+356 21692447– For hoteliers and tourists who have questions about the announced measures.
+356 25903030 – For elderly persons bereft of support who need medicines, ready-made meals or food products (fruit and vegetables).
With regards to the Relocation Services, please find an update below:
School Search: schools and universities are currently closed as per the above and this service is temporarily unavailable
Home Searches: even if there is no Government official communication that prevents clients/agents to do the researches and/or visits, there might be limited options on the market at the moment given to the fact that several realtors & Landlords are not willing to allow visits and meet individuals coming from abroad. Again, as anticipated above, each person landing to Malta (regardless of the arrival Country) must respect a quarantine period of 15 days.
Check-in/Check/Out: at the moment these appointments can be maintained but the situation may change based on the potential decision of the Maltese Government. Landlords may refuse to meet customers in case of check-in and clients may be not able to leave the Island due to the travel restrictions. In case the Government will implement further restrictions to the circulation of the population but if the assignee wants to go out, the associates will of course be available over the phone to provide assistance, however Principal cannot guarantee that the local counsellors will be available to accompany the clients to the appointments (understandably, given the situation). If the assignee agrees to go out unaccompanied, then the associates will of course provide assistance over the phone.
Travel Restrictions: currently, Malta has cancelled several flight in/out the island. Assignees who are planning to leave Malta during this period should check with their Embassy about the possibility to return to the home Country.
With regards to the Immigration Services (Maltese ID Card, Single Permits, etc.), please note that the Immigration ID Malta has currently implemented a limited access to its premises. There might be delays in the processing time or appointments can be postponed according to the new agenda of the Authorities. The Expatriates' customer care desk shall not engage in direct contact with the public and those who will still turn up in person will not be assisted. However, the Expatriates' customer care service will not suspended and the public can forward their queries to eresidence.ima@gov.mt or call +356 2590 4800.
Principal Relocation Company since the very beginning of the emergency, in order to safeguard the wellbeing of its staff and clients, has implemented the BCP and continued delivering services through virtual & remote assistance.
Our emergency phone numbers will remain always available during out of office ours.
We will continue to monitor the situation and keep you all informed.
Kind regards,
Gianluca D'Anna
Chef Executive Officer