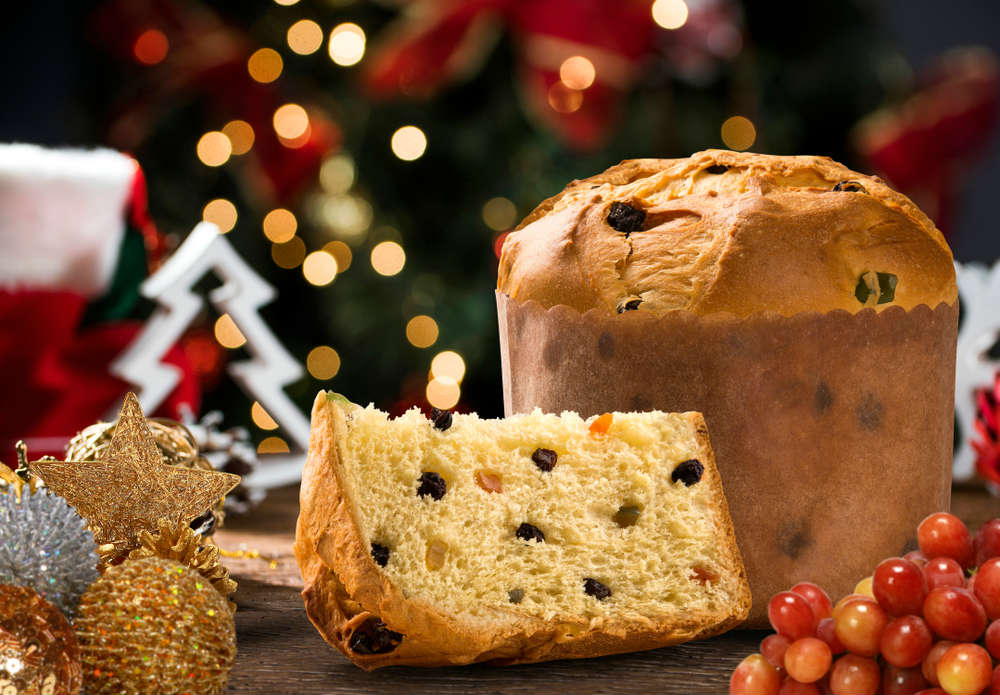 30 Dec

History of Panettone

The Panettone is one of the most typical Italian Christmas desserts, but very few people know its true history. Truthfully, the origins of this delight went lost over time and, as a result, there are many legends that take credit for the birth of this sweet bread. The most famous one narrates that the panettone was born at the court of Ludovico Sforza, known as Ludovico il Moro, who was the lord of Milan back in the 15th century. It was Christmas Eve when, during the banquet, the official cook of the Sforza family inadvertently burned a cake. In order to salvage the situation, a kitchen scullion by the name of Toni decided to use a brick of sourdough he had kept aside for Christmas. He worked it adding flour, eggs, raisins, candied fruit and sugar, thus obtaining a particularly leavened and soft dough.
The dessert was appreciated to a point that the Sforza family decided to call it "pan di Toni", which slowly morphed into the term "panettone" centuries later. But this is just one of the legends linked to this Christmas dessert and, according to other stories, the creators of this dessert could also have been either Sister Ughetta or Ughetto degli Atellani.
The only thing we know for certain is that the panettone was born in the Middle Ages and is linked to a customary tradition of the time, that of preparing very rich sweet breads for Christmas, which were then served to the guests by the head of the family.
According to historians, the first documented evidence of the panettone's existence dates back to 1606. At that time, the Milanese-to-Italian dictionary mentions the "panaton de danedaa". Back then it was not leavened and was very low, quite similar to the Genoese pandolce. In the 19th century the recipe was perfected and the dessert took the name of "panattón or panatton de Natal".
The panettone's current shape was finally created in the 20s by Angelo Motta who, inspired by an orthodox dessert that is eaten during Easter called the kulic, decided to add butter to the recipe and wrap the cake in straw paper, turning it into the dessert we find in stores today.