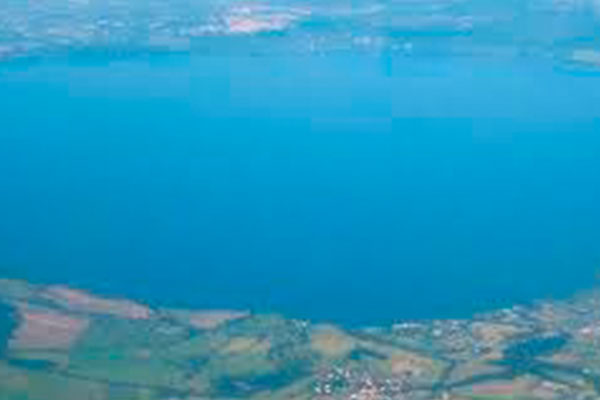 31 Jul

| In Rome: water emergency and transport delays

Italy is experiencing one of its driest spells in over 60 years, with some parts of the country registering 80% below average rainfalls. Rain shortage, drought and high temperatures are causing a state of emergency also in Rome.

During the last few days, the Governor of Lazio region, Nicola Zingaretti,  which includes the Italian capital, has mandated that no more water be drawn from Lake Bracciano, which supplies some areas of the Italian capital, as the drastically decreasing water level could seriously endanger the aquatic life of the lake. The water basin is among the largest reservoirs in the center of Italy and is Rome's main water reserve. In recent months, the lake has been drying out at an alarming rate, reaching its current level of 90 cm.

In the first six months of 2017, only 157 mm of rain fell on Rome. Last year, the rainfall amounted to 648 mm.

Besides the lack of rain, there is also a deep infrastructural problem. As rain is absent from the city, its pipeline system is losing 44% of the little water the Italian capital receives every month.

In cases like these, rationing water is the only possible solution. Almost 200 "Nasoni", Rome's famed drinking fountains, have been already turned off. And the Governorate of Vatican City State has decided to turn off all the fountains, both the external ones located in St. Peter's Square, and the interior fountains including those in the Vatican Gardens.

At the moment Italian authorities have reached a deal to avoid the immediate threat of water rationing in Rome, the capital. The governor of the Lazio region said late Friday he will allow water to be drawn from Lake Bracciano at lesser volumes throughout August.

Another major problem in Rome for the entire month of August will be the transportation system. Seven Metro stations of the A Line will be closed: Vittorio Emanuele, Manzoni, San Giovanni, Re di Roma, Ponte Lungo, Furio Camillo and Colli Albani. A service of shuttles, MA4, will replace the metro but, given the increased traffic, punctuality will not be guaranteed…..